HI-TECH META Madness with €2000 prize pool!
Tired of seeing the same Heroes being played over and over again in every competitive match? You want to see the top players in Europe forced out of their comfort zone and have a chance to actually see Heroes like Murky, Gazlowe, Cho'Gall or The Lost Vikings played in a competitive match? No Problem! On May 8th - 10th META Madness is finally back with its third edition and a €2000 prize pool thanks to HI-TECH for Gamers !Get ready for an amazing weekend with crazy team compositions and a lot of fun matches!

Since it's been nearly a year since the last edition of META Madness took place, some of you might ask what exactly is so special about the tournament. The idea of META Madness is to break through the current meta and force top players to think out of the box and play unorthodox Heroes and team compositions. In order to achieve that, past editions of META Madness stipulated that Heroes banned during the draft were banned for the entire Best-of-5 series, not only for the upcoming map! In this edition we'll enforce even stricter rules to adapt to the growing pool of heroes and to spice things up even more: every Hero that is played during a match can not be picked again within the same series!

More META Madness Details:
Tournament Date: May, 8th (3pm CEST), 9th (2pm CEST) & 10th (2pm CEST)
Tournament Format: Double Elimination, Best-of-5
Special Rules: Heroes can only be picked ONCE during a series
Prizemoney: 2000 Euros powered by HI-TECH for Gamers
Teams: Inhouse Draft-Teams (more details soon)

Community Hero-Bans:
as during the last edition of META Madness, the community has the chance to ban their "most hated" Heroes for the entire duration of the tournament again! Starting today people within the Heroes community can vote on which heroes they want to be banned completely during META Madness. As last time, the total number of Heroes that will be banned based on this list will be tied to subscriber goals during my daily Twitch stream. For each 75 subscribers (new, gifted or re-subs) from today until the start of the tournament one additional hero will be globally banned for the event, up to a maximum of 10 (which would result in a total of 56 banned Heroes on a potential final map in a Best-of-5 series!).

Needless to say that it's going to be once again an absolute blast and tons of fun! If you want to catch up on some of the old META Madness videos, here are two highlights of the 2nd edition of the tournament: Nothing Left vs. Team Russia and Granit Gaming vs. Team Russia! You can expect more details on the team- and player-list soon and don't forget to save the date and vote in the poll! See you at the HI-TECH META Madness!
UPDATE:
By now all the teams that will participate have been determined! If you want to have a look at the team draft, featuring several of Ex-HGC players and some of the top Heroes of the Storm players in Europe check out the Draft-Video!
Upcoming Streams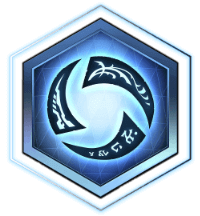 META Madness Day #1
Round of 8 Matches
in 3 weeks from now (14:00 CET)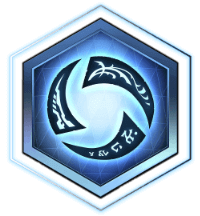 META Madness Day #2
Grand Final Day
in 4 weeks from now (14:00 CET)
Recent Tweets