The Masters Clash Grand Finals are coming up!
2 years ago
After a long and intense season the offline finals of the Masters Clash Championship are finally about to start! Four teams qualified for the offline final in Paris and as expected all of the favorites were able to battle their way to the finals: The Hardos, 30K, The Donuts & Chilly Mountain. If the regular season has proven anything though it's that any of these four could be the one to lock in the victory of the first offline event since 2019!

The event also allows for an on-site audience, so if you happen to live near Paris or are interesting in planning a weekend trip to visit the capital for France make sure to check out the Masters Clash website for more information and special deals on hotels that cooperate with the tournament organizers!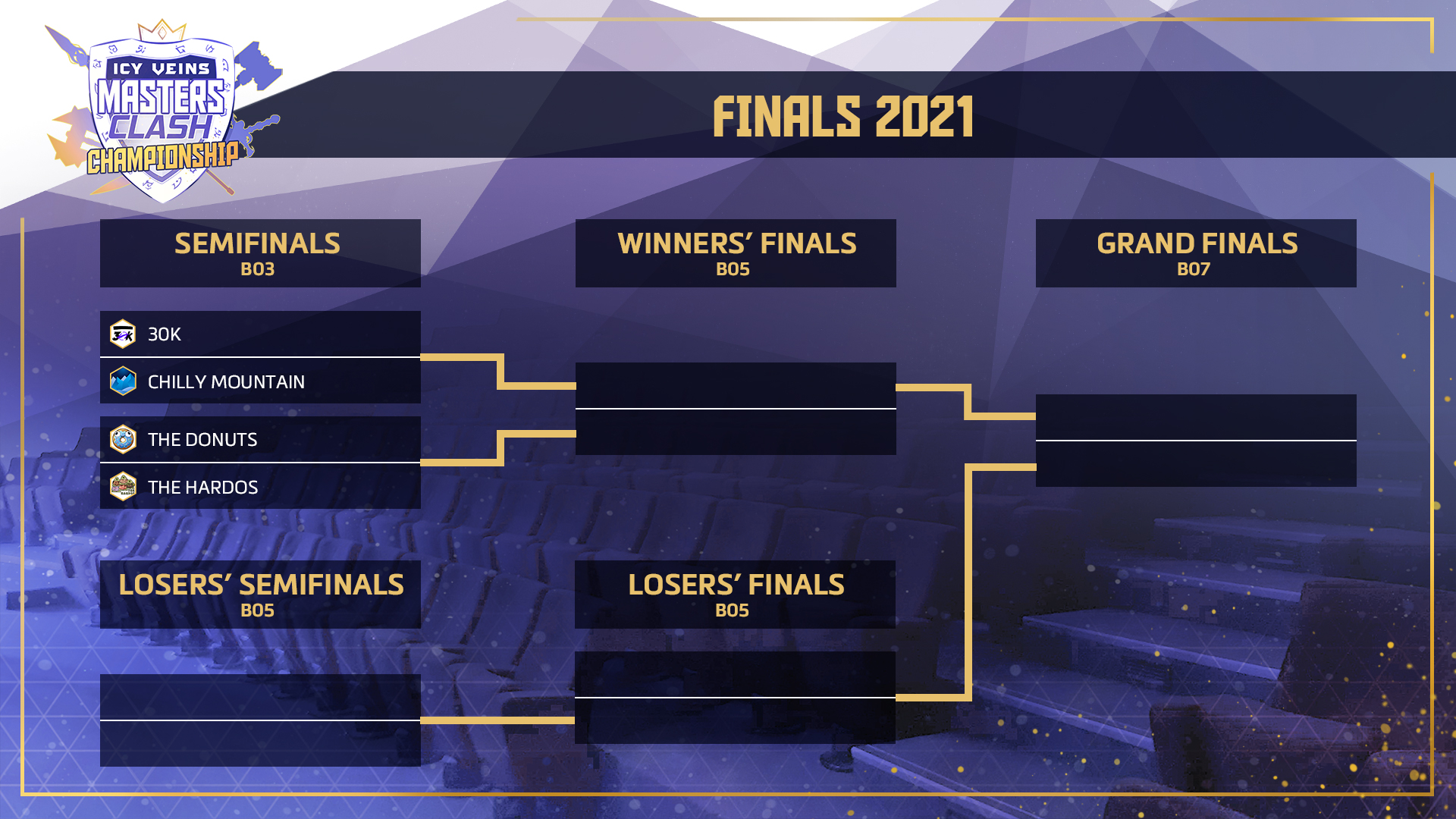 We can expect a fierce battle between the four teams and of course all of the action will be broadcasted on Twitch (KhaldorTV) as usual. The exact start times can be found in the stream schedule! So let's hope for an exciting event and I'm sure we can expect some fantastic games over the course of the weekend!
Upcoming Streams
No streams have been scheduled yet.